At Allport Cars, we are always looking for ways to help our community. Since the beginning of 2021, and with a wish to help local people to safely and affordably take up opportunities to get a COVID vaccine as soon as possible, we have been proud to offer FREE journeys to and from the Whitstable Estuary View vaccine centre. This free service has been offered to every customer in need, who has booked a vaccine trip and those who have paid for it have been offered a discounted price at a fixed rate, regardless of how long our driver might wait for them.  This has enabled affordability and peace of mind to the customer whilst enabling us to continue offering a free or discounted service to everyone else, for these vital trips.
The last twelve months plus have certainly been a challenge to us all. Businesses such as ours, who specialise in airport transfers and long distance trips, initially struggled with the surge of bookings before the first lock down,  as people hurried to get home before the borders closed. In comparison, once the lock down was underway, our phones almost completely stopped ringing. Along with other business owners, there have been times when we have questioned whether or not Allport Cars would be able to continue. However, due to the combination of the support of you, our wonderful and supportive customers – some of whom , during the worst months of the lock downs, have called us simply for a chat! – and our own ability to diversify and "think outside the box", we are happy to say that we are still here, ready and waiting to support you with your transport needs.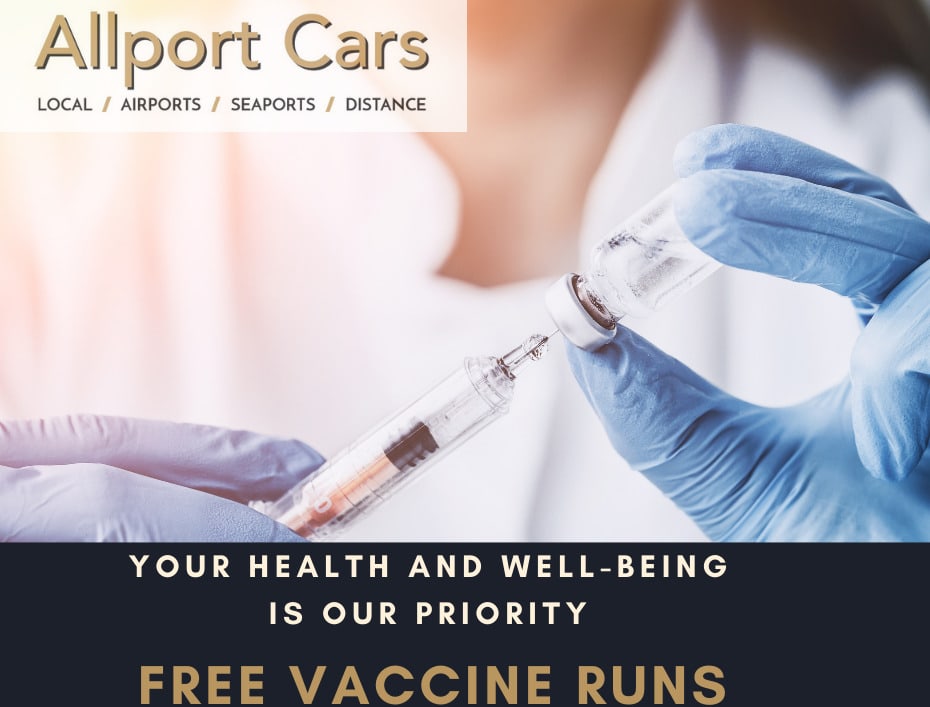 We very much appreciate the support and loyalty of our customers, old and new. Where some in our business have seen the COVID pandemic as an opportunity to charge inflated fares for journeys such as vaccine trips, knowing that some people will have no choice but to pay them, we have done the opposite and made it easier and more cost effective, as described.
Some are charging higher fares each way; we are offering a fixed, discounted rate or a FREE journey if needed.
Some start the timer as soon as they pull up at the vaccine site and charge for every minute; we are not doing this. Every minute we wait – even if you have to queue for much longer than planned –  is included in the agreement we make with you when you first call us to book your journey.
Some companies have set up GoFundMe pages to raise funds from the public to pay for these journeys for their customers; we have been able to rely on the loyalty and goodwill of our customers to book with us and pay our discounted rate where they can, in order to keep free journeys available for those who really need them.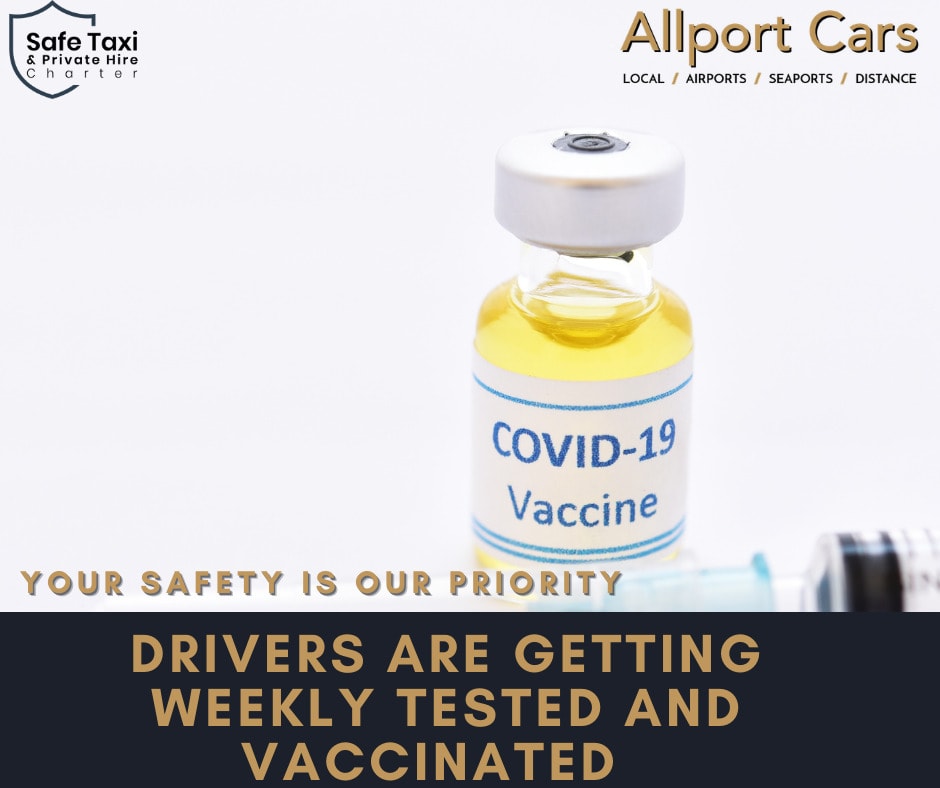 We care about our customers and are proud to be able to assist this gradual journey back to more normality, as we help people to get vaccinated.
ALLPORT CARS – IT'S BECAUSE WE CARE